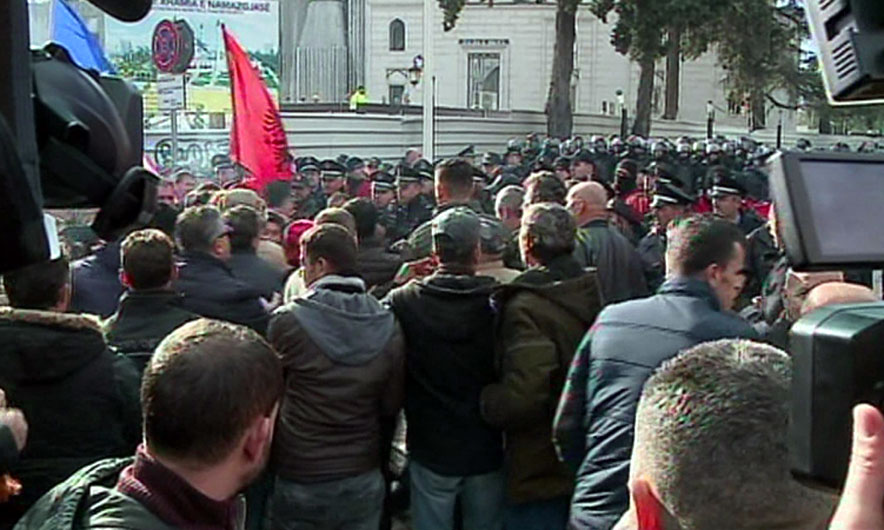 Tirana – 10 MPs of the Albanian Parliament will be investigated by police for the protest that was organized by the opposition.
The MPs are accused of public disorder and for disobeying police officers.
Six citizens were arrested for the turmoil caused by the protest appealed by the opposition in front of the Parliament.
The police announced that six officers were injured during the protests, two of them women./TCH/
Etiketa: albania