Wednesday, December 20th 2017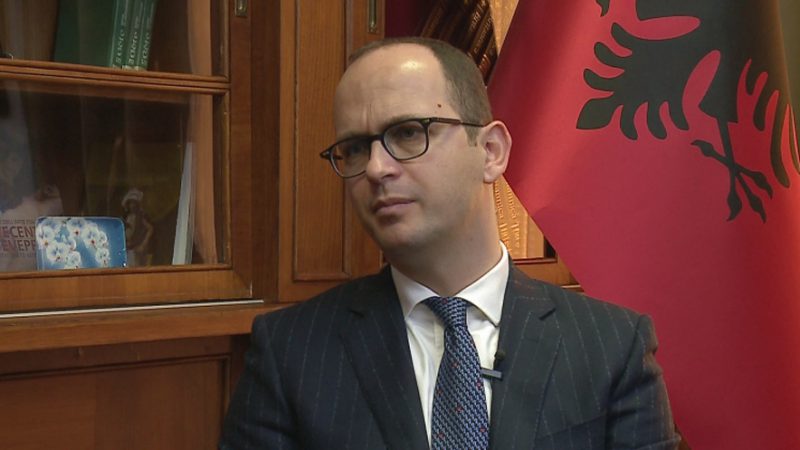 Korça – The Albanian Minister for Europe and Foreign Affairs is optimistic about the relations between Albania and Greece.
Bushati said that the expected solution is to abrogate the War Law with an act equivalent to the royal decree that established this law.
For the Albanian Foreign Minister, it is important for both countries to resolve once and forever the matters suspended from WWII.
But what part of this agreement takes care of the Cham case?
"I believe in the policy of small and consequent steps. I strongly trust that the abrogation of the War Law will produce positive effects on the relations between Albania and Greece, and it will also be followed by better legal consequences as regards property rights. How will these property rights be executed, that's another matter", he said.
The Albanian government took the second decision this Wednesday as regards the cemetery of Albanian soldiers in our territory. The Bularati cemetery will also have a status of honour.
Bushati admits that there is goodwill for resolving another important matter, that of the maritime border with Greece.
When asked about the chances that the next agreement will not be rejected by the Constitutional Court, same as the first one, Bushati said they are working for a right agreement between both parties, until establishing all options.
"We are determined to analyze all possibilities and find a solution that will be the best interest of both parties", he added.
The governments of Albania and Greece will hold a second meeting in Korca./TCH/
Etiketa: albania, Brief, greece