Wednesday, December 20th 2017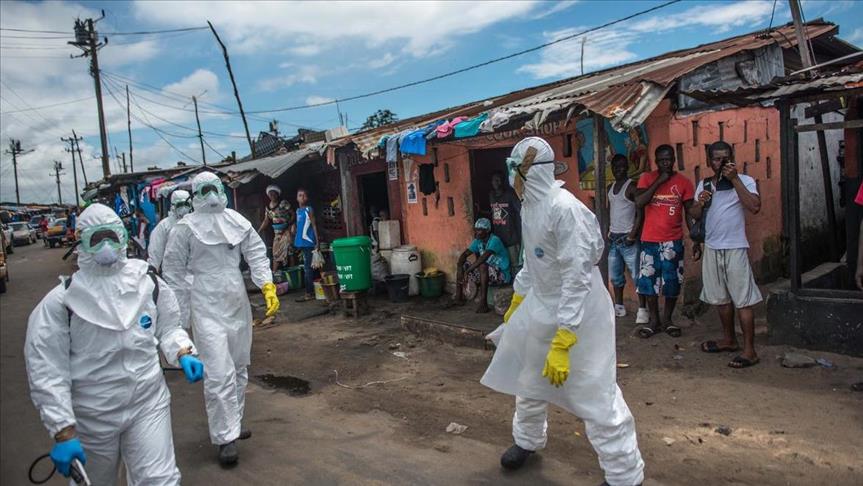 Ebola survivors with support from a rights group in Sierra Leone on Friday began legal actions against the government at the Economic Community of West African States (ECOWAS) Court of Justice in Abuja, Nigeria over the alleged misuse of Ebola funds.
By AA
The 15-page application filed by the Center for Accountability and Rule of Law — a rights-based group on behalf of survivors — alleged the government violated citizens' right to life and health by mismanaging funds meant to fight the virus which claimed the lives of thousands.
In February 2015, a government audit found 30 percent of the Ebola response funds — about $14 million managed by the Ministry of Health and its partners — was not fully accounted for within five months of the outbreak.
Friday's application added the lapses in management resulted in "a reduction in the quality of service delivery in the healthcare sector".
In other words, the response was not as effective as it should have been and, as a result, more infections and deaths occurred.
Ibrahim Tommy, executive director of the Center for Accountability and Rule of Law said: "Nearly three years after the report was published, the government of Sierra Leone has declined to investigate or otherwise meaningfully act upon the findings of the Audit Service.
"Sierra Leoneans have repeatedly demanded accountability and justice for the mismanagement of Ebola response funds, but their demands have fallen on deaf ears. This is an effort mainly by victims to hold the State to account as well as help them get a sense of justice."
The court has jurisdiction to hear human rights claims brought by individuals. Two weeks ago, it passed a ruling against the Sierra Leonean government over sacked former Vice President Samuel Sam Sumana, saying he was illegally dismissed. The ruling was rejected by the government.
Sierra Leone was finally declared Ebola-free in January 2016, after 14,124 confirmed cases and 3,956 deaths.
Etiketa: ebola, Sierra Leone