Gjirokastra – the city of stone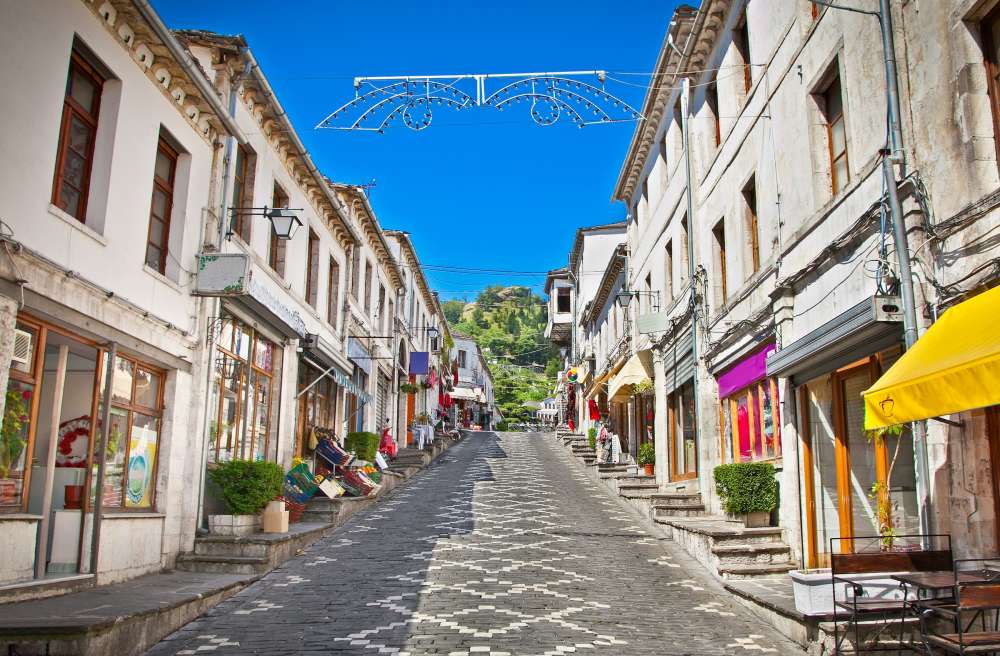 The museum city of Gjirokastra was built on the eastern side of "Mali i Gjerë". Since 2005, it has been in UNESCO World Heritage site.
The origin of the city starts with the castle of Gjirokastra, built in IV century AD. The city was named Argyrokastro, in 1336. In 1417, it was conquered by the Ottoman army. The city reached its peak over 1800-1830, when monumental assembly houses were built. The first neighborhoods are those of Bazaar and Hazmurate.
The main characteristic of Gjirokastra is the intensive use of stone in building the houses, which look like small fortresses, the streets of cobblestone, which all lead to Bazaar. You can also visit the Mosque of Bazaar here, built in 1557. Due to all these features, Gjirokastra is also known as the "The Stone City".
The most important structure of the city is the castle, which is the biggest castle in Albania. Inside the castle, you can visit the Museum of Weapons, opened in 1971. Weapons from the prehistoric times up to the World War II are exhibited on here. The National Folk Festival has taken place in this castle during the years.
During your stay in Gjirokastra, you can visit the Ethnographic Museum, located in the house where the former communist dictator Enver Hoxha was born. This house (today a museum) is located in the Palorto quarter. You can also visit the house of Zekat family in Palorto, in a dominating position, which has undergone restoration. It is one of the most magnificent and characteristic buildings of Gjirokastra. Built in 1811-1812, it is a magnificent three-floor building and has two twin towers. A special feature of the house is the wooden carved ceilings and the characteristic guest room. From the wooden balcony in the third floor, you can enjoy an impressive view of Gjirokastra.
Fotogaleri
Etiketa:
albania
•
gjirokastra