Wednesday, July 19th 2017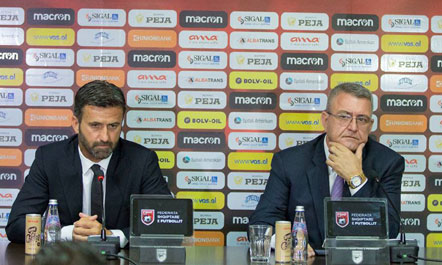 Tirana – Christian Pannuci is the official coach of Albania's national team. The Italian technician and the President of the Albanian Football Federation, Armand Duka, signed agreements in a press conference held today at 11:00.
Duka openly expressed the conviction that Pannuci is the right name, although his coaching experience remains modest. Euro 2020 remains the biggest objective.
Pannuci said he was honored about the new role. He also confirmed that Euro 2020 is the objective of this team, and he praised the work done so far by Gianni de Biasi.
Etiketa: albania, Panucci