Saturday, September 10th 2016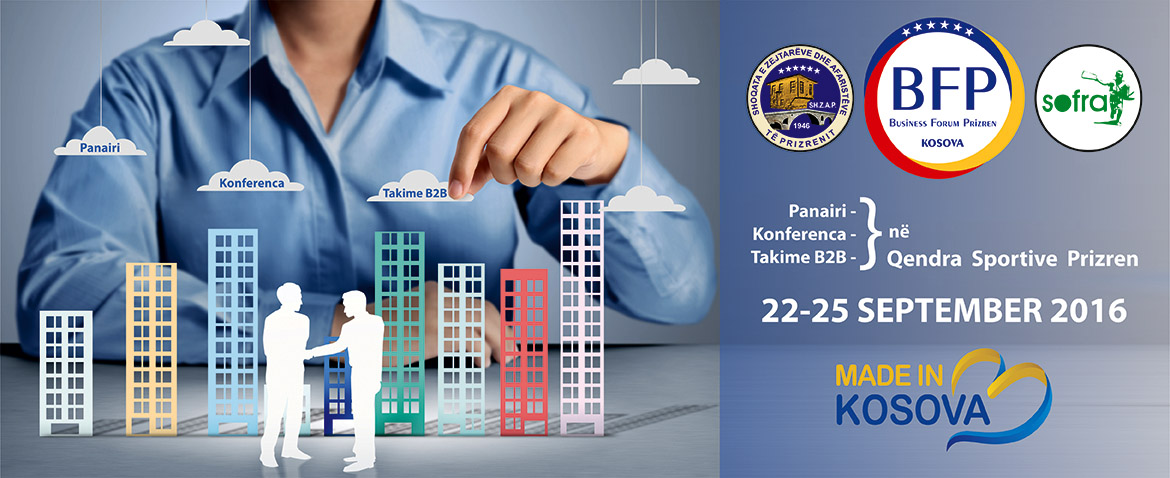 Prizren – We are kindly inviting you to take part at the ""INTERNATIONAL BUSINESS CONFERENCE & FAIR MEETING – PRIZREN 2016" which will be held from 22.09.2016 to 25.09.2016, by the Business Forum 2016 for Economic and Promotional Development.
During this meeting the activities held will be:
The Fair
Businessmen Meeting (B2B)
Conference
The Fair will be held in the Sport Hall Sezair Suroi in Prizren.
The participants will be the domestic producers, representatives (distributors for the companies) and foreign producers.
The fair is expected to have over 140 attendants.
In 2014, 76 production companies participated in the fair.
In 2015, 117 production companies participated in the fair.
The upcoming Business Forum 2016 which will be held on 22.09.2016 – 25.09.2016, will be organized by businessmen from these countries: Albania, United States of America, Germany, England, Italy, Czech Republic, Russia, Turkey, Croatia, Bulgaria, Bosnia, Serbia, Macedonia, Slovenia, Montenegro…etc.
This year we will receive over 600 business participants and over 10 media members.
Etiketa: business forum prizren 2016, prizren