Sunday, October 1st 2017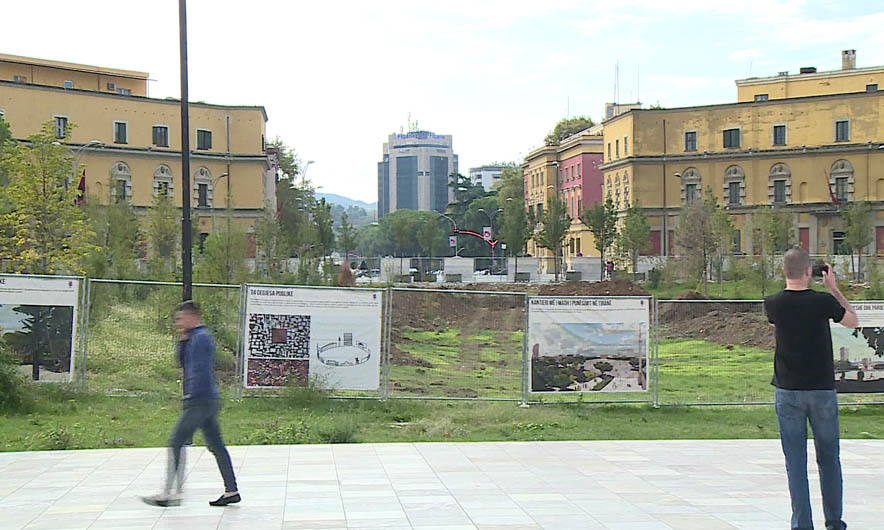 Tirana – The second phase of the Skanderbeg Square will be complete by Spring, according to Gent Agolli, adviser for the project.
The park behind the Skanderbeg square will turn to its first identity, an entirely recreative area.
"There will be a horse-shoe shaped promenade at the center of the park. There will be seats and stairs connecting it to the area that surrounds it today as asphalt. There will be just one road for authorized vehicle and the rest will be a green area with new planted trees", Agolli declared.
In parallel, there are undergoing works behind the National Library, which will turn into a green space also for books.
"The asphalt will be removed and there will be only trees, same as the part in front of the museum. There will be a point for selling books and free internet", Agolli adds.
The third part that concludes the project is the one in front of the Puppet Theaterm which will have more trees.
Source: TCH
Etiketa: albania, Brief, Skanderbeg Square, tirana