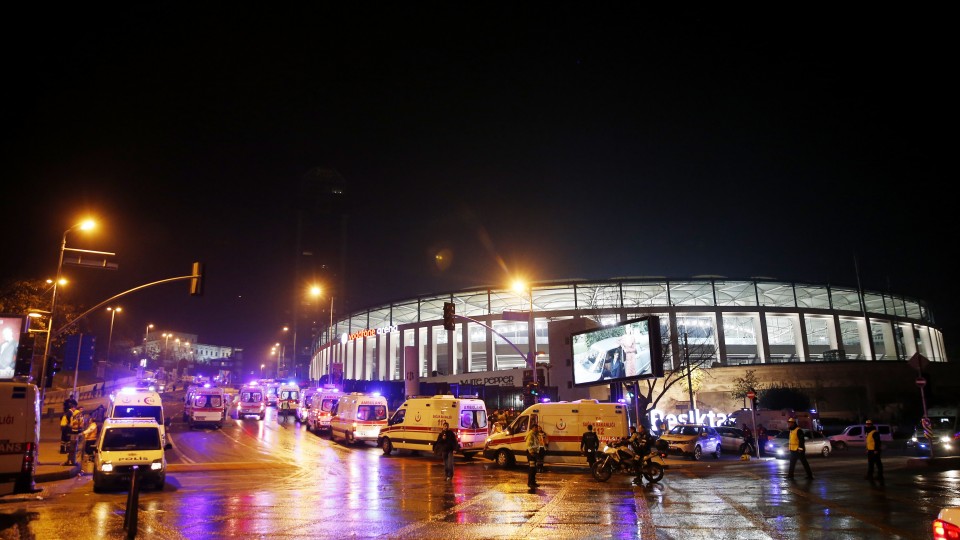 Istanbul – The blasts on Saturday in central Istanbul injured at least 40 people, many of them police officers.
The attacks were outside the Besiktas football stadium about two hours after the arena hosted a game between Besiktas and Bursaspor, two of Turkey's top teams.
Interior Minister Suleyman Soylu said a suspected suicide bomber detonated his device at Macka Park next to Vodafone Arena while a second car bomb went off outside the stadium.
Etiketa: bomb attack, bomb blast, istanbul, Turkey