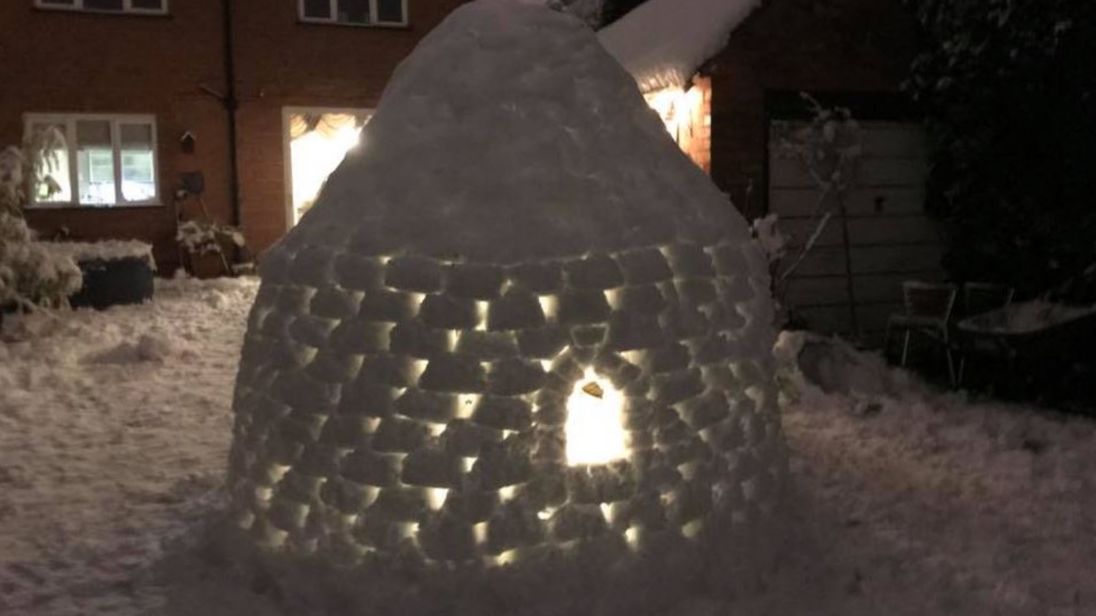 A man who built an igloo in his girlfriend's back garden in Worcestershire says he would like to take tips from "real eskimos" to improve his skills.
Ben Crutch realised when he woke up on Sunday morning that the time had come to tick an item off his "bucket list".
While he had wanted to build an igloo before, "there had never been enough snow".
But after seeing lots of the cold, fluffy white stuff in the garden on Sunday morning, the 29-year-old from Redditch turned to his girlfriend Jodie Giles and said: "I'm going to build an igloo."
Source: SkyNews
Etiketa: snow